Patients often have questions about the cost of plastic surgery and available payment methods. Dr. Paul Pin and our staff are happy to answer any questions you have regarding plastic surgery prices and insurance coverage. Contact our Dallas office for more information today.
Make a Payment
Existing patients needing to make a payment can do so online by clicking on the button below.
Refunds: Scheduling deposits January through October are $500. Scheduling deposits for November and December are $1000. All deposits will be applied towards Dr Pin's surgical fee and are not subject to refund due to staff time & scheduling that affect other patients.
Financing
Prosper Healthcare Lending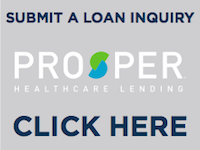 Prosper HealthCare Lending is the premier financing company in the cosmetic surgery industry. With over $5 Billion funded and over 300,000 loans inquiries serviced through their lenders, this is a name and a program you can trust. Here are some of the benefits you'll receive with a loan from Prosper HealthCare Lending:
Immediate decisions for loans under $35,000
Term options out to 84 months (affordable monthly payments)
No collateral required
No prepayment penalties
Fast & easy loan inquiry process
100% Confidential
United Medical Credit

United Medical Credit is your source for medical loans and financing. Start an application today and get the loan you need for cosmetic surgery.
Cosmetic Surgery Pricing
The exact cost of plastic surgery procedures varies from patient to patient; therefore, on our website we can only offer a price range that procedures typically cost.  These figures are inclusive and consist of fees for Dr. Pin, the surgical facility, the anesthesiologist and the overnight stay when indicated. Signi?cant reductions in price are given when more than one procedure is performed. In order to find out the cost of the procedure that is right for you, it is best to schedule a consultation with Dr. Pin.
 

Plastic Surgery Procedure Fee Range

 

| Procedure | Cost Range |
| --- | --- |
| Tummy tuck | $6,300 - 9,200 |
| Eyelid surgery | $5,500 - 6,500 |
| Breast augmentation | $6,200 - 7,200 |
| Breast lift | $6,000 - 7,500 |
| Breast reduction | $7,500 - 8,500 |
| Facelift | $12,000 - 14,000 |
| Forehead lift (browlift) | $4,000 - 6,000 |
| Liposuction | $4,500 - 7,500 |
| Otoplasty | $6,500 - 7,500 |
| Rhinoplasty | $7,000 - 9,000 |
| Thigh lift | $7,000 - 8,000 |
| Upper arm lift | $8,400 - 9,400 |
Health Insurance Coverage
Cosmetic surgery is not covered by health insurance. We request that all office visits that are not covered by insurance be paid for at the time of service.
Contact Our Dallas Office
For more information on the cost of your desired plastic surgery procedure, contact our Dallas-based plastic surgery practice today.