Patients often have questions about the cost of plastic surgery and available payment methods. Dr. Paul Pin and our staff are happy to answer any questions you have regarding plastic surgery prices. Contact our Dallas office for more information today.
Make a Payment
Existing patients needing to make a payment can do so online by clicking on the button below.
Refunds: Scheduling deposits January through October are $500. Scheduling deposits for November and December are $1000. All deposits will be applied towards Dr Pin's surgical fee and are not subject to refund due to staff time & scheduling that affect other patients.
Financing
Prosper Healthcare Lending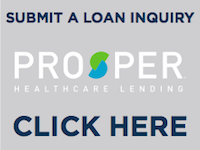 Prosper HealthCare Lending is the premier financing company in the cosmetic surgery industry. With over $5 Billion funded and over 300,000 loans inquiries serviced through their lenders, this is a name and a program you can trust. Here are some of the benefits you'll receive with a loan from Prosper HealthCare Lending:
Immediate decisions for loans under $35,000
Term options out to 84 months (affordable monthly payments)
No collateral required
No prepayment penalties
Fast & easy loan inquiry process
100% Confidential
Cosmetic Surgery Pricing
The exact cost of plastic surgery procedures varies from patient to patient; therefore, on our website, we can only offer a price range that procedures typically cost. The figures below are for the cost of the procedure and include the professional fee, facility fee, anesthesia fee, and the overnight stay when indicated. Follow-up appointments are included and you will be personally seen by Dr Pin or Dr Kelling.  We enjoy seeing our patients back until their result is complete. And when possible, we like to see patients for up to a year after surgery.
Procedure Fees

 

Body Procedures

 

Cost

Liposuction
Starting at $7,000
Tummy Tuck
$13,000 - $14,000
Arm Lift
$7,000 - $9,000
Mommy Makeover
$20,000 - $22,000
Thigh Lift
$8,600
Panniculectomy
$12,000 - $14,000

 

Breast Procedures

 

Cost

Breast Augmentation
$6,800
Breast Lift
$10,500
Breast Augmentation with Lift
$12,000
Breast Implant Revision
$11,000 - $13,000
Breast Implant Revision with Lift
$12,000 - $14,000
Breast Implant Removal
$8,500
Breast Implant Removal with Lift
$10,000 - $12,000
Breast Reduction
$12,000
Male Breast Reduction (Gynecomastia)
$8,600

 

Face Procedures

 

Cost

Facelift
$16,000
Neck Lift
$9,000 - $10,000
Browlift
$5,000
Eyelid Surgery Upper or Lower
$5,000
Eyelid Surgery Upper and Lower
$7,000
Rhinoplasty
$8,600
Otoplasty
$8,600
Chin Augmentation
$6,000
Ear Lobe Consultation
$70
1 Ear Lobe
$450
2 Ear Lobes
$600

 

Injectables & Anti-aging

 

Cost

BOTOX®
$13 per unit, 20 unit min
JUVÉDERM VOLUMA® XC
$850 per syringe
All Other Fillers
$750 per syringe
Microneedling
$350
Chemical Peels
$175
Contact Our Dallas Office
For more information on the cost of your desired plastic surgery procedure, contact our Dallas-based plastic surgery practice today.