How To Reduce Pain After Plastic Surgery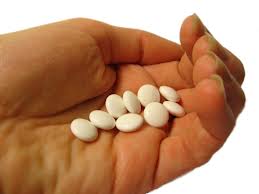 In the past decade, improvements in cosmetic surgery techniques have made patient downtime minimal. Procedures such as breast augmentation and eyelid adjustment typically result in just a few days of expected discomfort. Some of the more involved treatments, such as tummy tuck, take about a week before pain curves off. Still, it is common for patients to experience some discomfort after plastic surgery.
For this reason, many cosmetic surgery patients wonder what can be done to cut down on some of the soreness that is experienced after surgery. Dallas plastic surgeon Paul Pin recommends some very basic instructions to alleviate pain during the recovery process.
Preparation Before Surgery
The arrangements that are made for the actual surgery will affect the degree of discomfort that is experienced by patients during recovery. Before surgery, patients should:
Choose a well qualified, board certified surgeon with a proven record of success.
Plan to have a family member or close friend on‐hand to assist with chores and your aftercare needs.
Run normal errands like grocery shopping before undergoing surgery.
Prepare the anticipated rest area.
Purchase pain medication, ice packs, and any other items that will reduce pain and increase comfort during the recovery process.
Day of Actual Surgery
When patients return home, they should spend most of their time resting. They can also follow Dr. Pin's recovery tips to reduce pain, bruising, swelling, and scarring. Adopting a recovery regimen will set the tone for the entire healing period and improve post-surgical results. To reduce pain, follow these specific instructions:
Read the supplied directions for prescription medication and take pain pills on schedule. When patients allow extra time to lapse between pain pills, they may experience unnecessary discomfort as they wait for the medication to take effect.
REST.
Keep the head raised at all times.
Apply an ice pack and compression bandages to the treatment area.
Don't shower or take a bath yet.
Entertain yourself with books, television, games, etc.
Day after Surgery
Continue your recovery regimen to reduce pain after plastic surgery.
Maintain your medication schedule.
REST.
Carefully reapply ice packs and compression bandages.
Continue keeping the head raised.
Speak to your plastic surgeon about your progress.
Use caution if you are allowed to take a shower.
Forward Recovery
Pain should diminish each day, but attention should still be paid to your initial post-surgical instructions while beginning transition into normal activity.
Take medication as needed
Continue with compression bandages.
Take brief walks every few hours.
Do not overexert yourself.
Avoid direct sunlight on treated area.
Watch sodium intake, as it can increase inflammation and slow healing.
If you are considering having plastic surgery done, contact the practice of Dallas plastic surgeon Paul Pin to find out if you are a good candidate for treatment. Dr. Pin will recommend the most appropriate procedure to address your cosmetic goals.