Reduce Scars after Plastic Surgery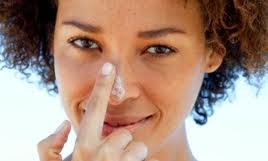 Plastic surgery and scars - you can't undergo a surgical procedure such as breast augmentation, tummy tuck, or facelift without some amount of scarring. But when patients undergo surgery with Dr. Paul Pin, they find that any resulting scars are far less noticeable than they had expected. How can this be the case? It is because Dr. Pin employs the use of advanced techniques that allow for discreet placement of surgical incisions. Further, Dr. Pin strives to keep each incision as small as possible - without compromising the final result of course. And finally, Dr. Pin recommends that patients initiate an at-home scar care routine to help reduce the appearance of scarring.
Before you undergo surgery, Dr. Pin will explain in detail where your incisions will be located, and what the length of each incision will be. If you are undergoing breast augmentation surgery, he will discuss the advantages and disadvantages of the inframammary, areolar, and transaxillary incisions to aid you in deciding on an incision option. We want our patients to be informed of what their results will look like after surgery so they can make the right decision about surgery.
At Home Scar Routine
There are four basic steps to any at-home scar reduction routine. Patients that follow these tips find that their incisions heal quite nicely, making scars barely noticeable one year after surgery.
Step 1: Keep the Incision Site Clean
Keeping the incision site free of infection will help keep the scar as small, thin, and flat as possible. Be sure to follow all of Dr. Pin's post-operative instructions regarding the incision and bandages. Gently clean the area with antibacterial soap when Dr. Pin tells you it is time to replace your bandages. If the incision looks infected, schedule an appointment with Dr. Pin so he can prescribe antibiotics.
Step 2: Do Not Touch or Aggravate the Incision Site
There are a number of things patients can do to increase the risk of infection or the stitches being torn. During recovery, it is common for the incision area to become itchy; patients should resist the urge to scratch at the incision as touching the area can result in the transfer of harmful bacteria and itching can put strain on the sutures. Strenuous activity and pressure from the shower can also injure the vulnerable incision site during the initial healing period. Take extra care to keep the incision from re-opening during the healing process.
Step 3: Begin Use of Scar Reduction Products Once Incisions Have Closed
Once the incision closed, patients can start using scar reduction products such as vitamin E, silicone sheets, ointments, and creams. There are a number of products on the market that may aid in healing and reduce the appearance of the scar. During your first follow-up appointment with Dr. Pin, ask him if it is okay to begin use of these products.
Step 4: Avoid Sun Exposure
Sun exposure, especially during the first year after surgery, can darken the appearance of the scar and make it appear more prominent. Patients should always exercise a skin care routine that includes the daily application of sunblock, but this is especially important after surgery. Apply sunblock to the scar even if it is hidden under a hat or clothing or if you are indoors. The suns rays can penetrate clothes and windows, and over time, this exposure can make your scar more noticeable.
Contact the practice of Paul Pin, MD, to schedule your pre-operative consultation with Dr. Pin.