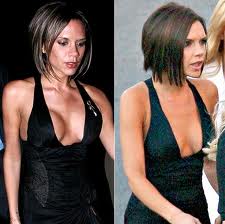 In the late 1990s and early 2000s, plastic surgery skyrocketed in popularity. TV shows such as Extreme Makeover and The Swan followed men and women who underwent dramatic makeovers that significantly altered participants' appearances. At that time, the trend in plastic surgery leaned more toward striking transformations than subtle corrections. Women who underwent breast augmentation requested larger implants, while those who underwent eyelid surgery desired cat-shaped eyes.
Plastic surgeons can achieve beautiful results when placing larger implants and dramatically reshaping the area around the eyes; however, in many cases, the results of plastic surgery will be more obvious. In recent years, many patients have become turned off by the "operated-on" look, and instead are seeking more natural-looking results. Fortunately, advances in plastic surgery have led to the development of techniques that are safer and less invasive. This, paired with a more balanced treatment plan allows plastic surgeons to subtly improve your appearance so that no one knows you underwent surgery. While the majority of breast implant revision surgeries are performed to replace women's implants with a larger size, many women who feel they went a little too big are electing to have smaller implants placed during revision surgery.
Stars Electing to Undergo Breast Implant Replacement Surgery
Style icon Victoria Beckham recently chose to have her breast implants replaced with a smaller size, a marked departure from her past implant choices. It is reported that Beckham first underwent breast augmentation surgery in 1999, upgrading her natural 34A cups to a 34D. In 2001, she increased the size of her breasts again, to a 34DD. The media is now reporting that Beckham underwent breast implant revision surgery this past May, decreasing the size of her breasts to a 34B.
Some of Bravo's Real Housewives' reality stars have also elected to undergo breast implant revision surgery to reduce the size of their implants. Real Housewife of Orange County Tamra Barney went from a 34D to a small C cup, and her decision to undergo surgery was featured on the show. Real Housewife of New Jersey Dina Manzo has also said that she plans to have her implants replaced with a smaller size.