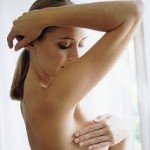 The results of a recent study shows that patients that underwent breast reconstruction surgery using tissue from their own abdomen experienced an improvement in their self confidence and overall quality of life in as little as three weeks after surgery.
The study included 51 women, ranging in age from 28 to 77, who had the MS-TRAM or DIEP flap breast reconstruction procedure done at the University of Toronto sometime between June 2009 and November 2010. The researchers had the participants complete questionnaires at three key points during the surgical process: before surgery, three weeks after surgery, and three months after surgery.
The questionnaires were design to evaluate patient satisfaction and quality of life after breast reconstruction surgery. Questions touched on the following topics:
Anxiety
Depression
Thoughts about cancer
Psychosocial, sexual, and physical well-being
The researchers of the study found that the women experienced significant improvements in their sexual, social, and mental health after surgery. They also found that the patients experienced increased stomach problems, including pain, bloating, bulging, and muscle weakness.
Patients that are thinking about undergoing breast reconstruction surgery after mastectomy will benefit from learning about the results of the study.
"In the current health care environment where patients and providers increasingly seek evidence-based data to guide clinical decisions, discussing satisfaction outcomes with patients will help them make educated decisions about breast reconstruction," Dr. Toni Zhong, one of the researchers of the study, said in a news release. "Our study can serve as an important source of evidence to guide the decision-making process for both surgeons and patients."
Dr. Zhong, of the University Health Network Breast Restoration Program at the University of Toronto, Andrea Pusic, MD, a plastic and reconstruction surgeon at Memorial Sloan-Kettering Cancer Center in New York, and their colleagues authored the study. It is published in the journal Cancer.