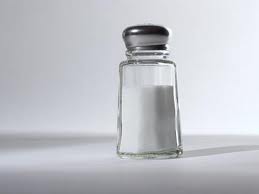 All surgeons recommend that patients adopt a low sodium diet before and after surgery. For Dr. Paul Pin's Dallas plastic surgery patients, we advise that they make an effort to decrease their sodium consumption for at least two weeks before and after surgery. However, saying that you are going to consume less sodium is easier said than done. Here, we offer some tips and ideas to help you stick to this special plastic surgery diet.
Avoid Processed Foods
For the one-month period surrounding your surgery, make a pledge to avoid all (or most) processed foods. If you can buy something pre-made, make a commitment to make it on your own. Don't buy a can of cooked beans, buy them raw and cook them yourself. Instead of buying a frozen dinner, make chicken and vegetables. Swap chips and crackers for snacks like yogurt, fresh fruit, and low-sugar Jello. There are so many alternatives to processed foods; it just takes a little extra thinking and planning to incorporate them into your diet.
Make Pre-packaged Dinners
Many people want to avoid processed foods, but making a nutritious meal certainly takes more time than microwaving a frozen dinner that is loaded with sodium. In order to cut down on cooking time, try making large batches of your favorite healthy meals, and then package them in individual sized, microwavable containers. Put a couple in the fridge for use in the next few days, and put the rest in the freezer so you can reheat as needed. This is an excellent option for patients who lead hectic lives leading up to surgery, and is ideal for patients that are recovering from surgery.
Make Your Own Soups
Soup is a great comfort food for any patient that is sick or recovering from surgery. Make one or two low-sodium, water-based soups a couple of days before your surgery. During your recovery, you or a loved one can easily reheat an individual portion of soup.
Use Other Spices
If you are accustomed to adding salt to your food, you should stop this habit in the weeks leading up to and after your surgery. Try using alternatives to spice up your food. For example, garlic, onion, ginger, or lemon or lime juice can add more flavor to certain foods. Other spices such as cumin, chili powder, or parsley can improve the taste of foods.
Always Buy the Low Sodium Option
Many products, including potato chips, crackers, and canned soups, now come in low sodium options. When you purchased such processed foods, always opt for the low sodium option.
Increase Intake of Fresh Fruits and Vegetables
Replacing many of your normal snacks with fresh fruits and vegetables, and making sure that at least half of all meals consist of fruits or vegetables will significantly reduce your sodium intake.
Record Your Current Sodium Intake
After eating your normal foods and drinks, record how much sodium is in each item. Knowing what your normal sodium intake is, and where you are consuming the most sodium, will help determine how you can decrease your intake of salt.
For more information about maintaining a low sodium diet after plastic surgery, contact the practice of Paul Pin, MD.