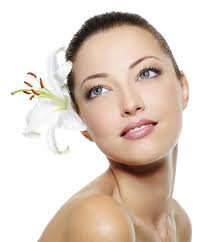 There is a range of wrinkle reducing treatments on the market today. Men and women can use specially-formulated creams; try cosmetic treatments such as chemical peels, laser skin resurfacing, and BOTOX® injections; or undergo facial plastic surgery procedures such as face lift, neck lift, brow lift, and eyelid lift surgery to tighten the skin and reduce the appearance of facial wrinkles. While cosmetic surgery and non-surgical skin care procedures are the most effective wrinkle-busting treatments available, there are home remedies patients can use to maintain fresh-looking skin year-round. Here is a list of the most popular wrinkle reducing home remedies you can follow that won't break your bank!
Natural Oils
Apply flax seed, emu, rosehip, coconut, or castor oil to moisturize and plump up the skin from within. 
Fruit Juice
Apply freshly squeezed grape, apple, pineapple, or lemon juice to the skin to promote exfoliation.
Plant Extracts
Create a paste out of turmeric powder and sugarcane juice and apply all over the face and neck.
Medical Treatments for Facial Flaws
Facial plastic surgery procedures such as facelift, browlift, and blepharoplasty are designed to reduce the signs of aging in patients. These procedures tighten loose skin and reduce the appearance of wrinkles. However, they are not intended to treat other facial flaws such as a poor complexion, hyperpigmentation, and uneven skin tone. Here, we review common facial flaws and appropriate treatment options for these conditions.
Wrinkles
Fine lines and wrinkles are one of the first signs of aging that patients notice. Many people still think that facial plastic surgery is the best way to get rid of wrinkles. However, non-surgical procedures are growing in popularity and are effective on patients that have mild to moderate facial wrinkling. There are several wrinkle treatment options for patients to choose from; patients that are interested in undergoing in these treatments should seek the advice of a qualified plastic surgeon.
Treatment options: Facelift, browlift, blepharoplasty, microdermabrasion, Botox or dermal filler injections, chemical peels, laser skin resurfacing
Loose Skin
Patients that have areas with loose, excess facial skin are typically better candidates for facelift, browlift, or eyelid lifting surgery. There are non-invasive skin tightening treatment systems in use today, but these procedures are only effective on patients that have mildly loose skin, and several treatments sessions are needed to achieve ideal results.
Treatment options: Facelift, browlift, blepharoplasty, dermal filler injections, laser skin tightening, ReFirme, Thermage
Age Spots
Age spots are also known as sun spots, sun damage, and hyperpigmentation. This skin condition cannot be treated with any type of surgery. Areas of hyperpigmentation may respond to chemical and light-based treatments. All of these treatments stimulate the re-growth of a new layer of skin, diminishing the appearance of dark spots.
Treatment options: microdermabrasion, chemical peels, laser skin resurfacing, IPL photofacial, laser toning
Acne Scars
Acne scars can also be treated with non-surgical methods of skin care. The appearance of light acne scars can be reduced with procedures that promote the regeneration of collagen, while deeper depressions can be filled in with soft tissue filler injections.
Treatment options: microdermabrasion, dermabrasion, chemical peels, laser skin resurfacing, dermal fillers