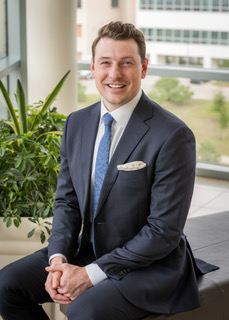 Dr. Joseph Kelling is a highly trained plastic and reconstructive surgeon that specializes in aesthetic facial, breast, and body surgery. He has a comprehensive and individualized approach to caring for his patients. Starting with the consultation, his primary focus is to create a welcoming environment to allow for open discussion about aesthetic surgery.  With each surgical operation, Dr. Kelling is seeking to provide natural-appearing rejuvenation of the patient's features. Please contact our practice today to schedule your consultation with Dr. Kelling.
Dr. Kelling is a lifelong learner and is always seeking to implement cutting edge techniques in his practice. It is his love for anatomy and eye for the aesthetic ideal that sets him apart from the rest. He strives to further his own education within plastic surgery to better educate his patients. He has several publications in the two leading journals in plastic surgery. Through continued education, Dr. Kelling seeks to provide the best possible aesthetic outcome, all while maintaining an emphasis on patient safety.
His personal philosophy focuses on achieving natural appearing results for his patients without the people around them knowing that they've had something done. He believes that a great surgical result is like a well-tailored dress, they both simply enhance your most beautiful features.
EDUCATION AND TRAINING
Dr. Kelling is a native of Kansas City. He went on to Creighton University in Omaha, Nebraska where he graduated with honors and played on the nationally ranked Creighton Men's Basketball Team. Upon completing his undergraduate studies, he continued his education by obtaining his medical degree at the Creighton University School of Medicine. After this, he matched into the prestigious six-year integrated plastic surgery residency at UT Southwestern Medical Center and Parkland Memorial Hospital. Perennially, this training program is recognized as one of the best in the country due to its rigorous clinical training and emphasis on graduated autonomy.
EXTRACURRICULARS
Outside of the clinic and operating room, Dr. Kelling loves to spend time with his wife and two young children. You will often find them running along the Northaven or KT Trail in Dallas. He enjoys trying all the amazing restaurants that Dallas has to offer. He also loves to play golf and is an avid sports fan, you can find him supporting the Kansas City Chiefs and Creighton Bluejays!
CONSULTATIONS
Contact us today to schedule your consultation with Dr. Kelling.